THE PONTS DES ARTS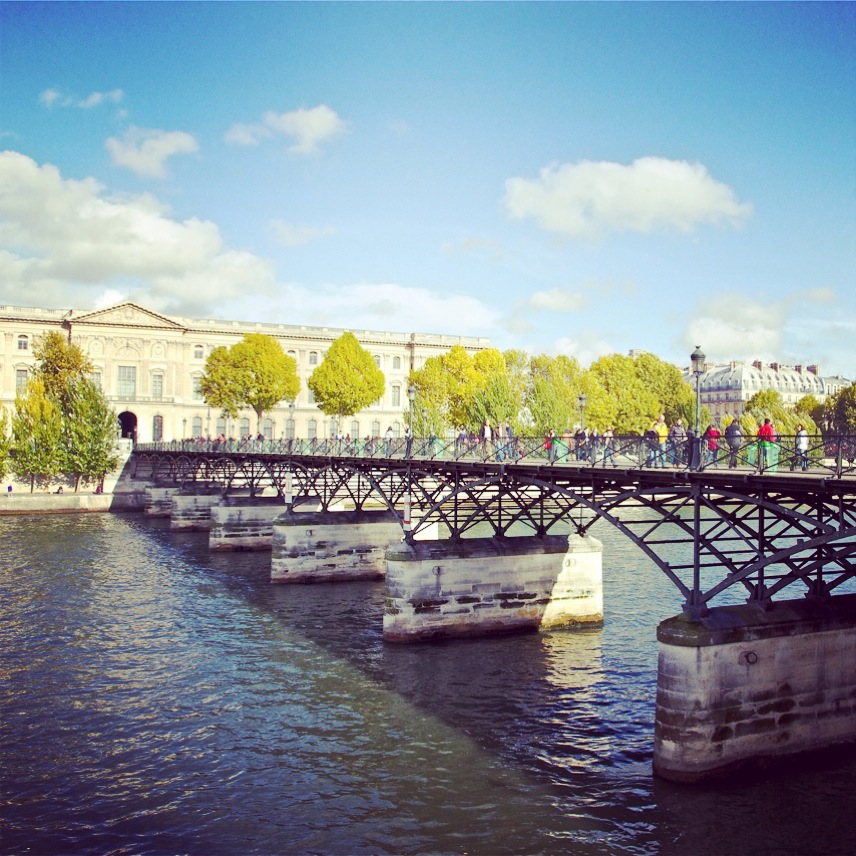 The Pont des Arts is a bridge crosses the River Seine, this was the first metal bridge in Paris in 1804, The French engineers initially conceived of a bridge which would resemble a suspended garden, with trees, banks of flowers, and benches, passage across the bridge at that time cost one coin.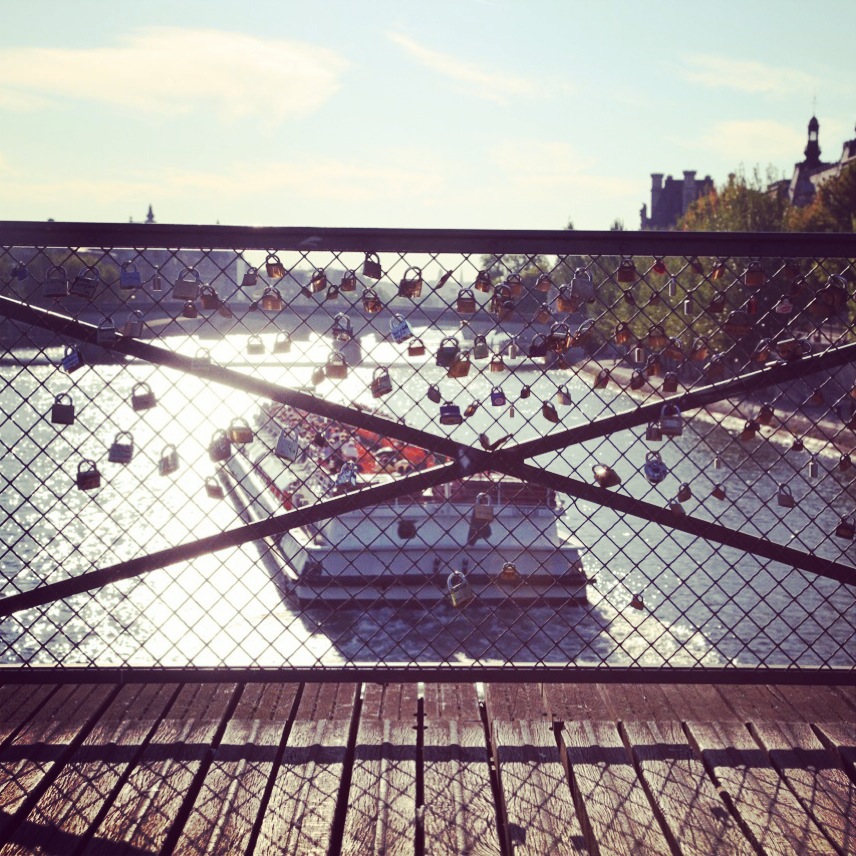 Since late 2008, tourists have taken to attaching 'love locks' with their first names written or engraved on them to the railing or the grate on the side of the bridge, then throwing the key into the Seine river below, as a romantic gesture.

As of 2015, over a million locks were placed, weighing approximately 45 tons. Street artists like Jace, El Seed, Brusk or Pantonio have been chosen to paint the new panels that replaces the old railings with locks.