THE GUCCIFICATION OF GLOBE-TROTTER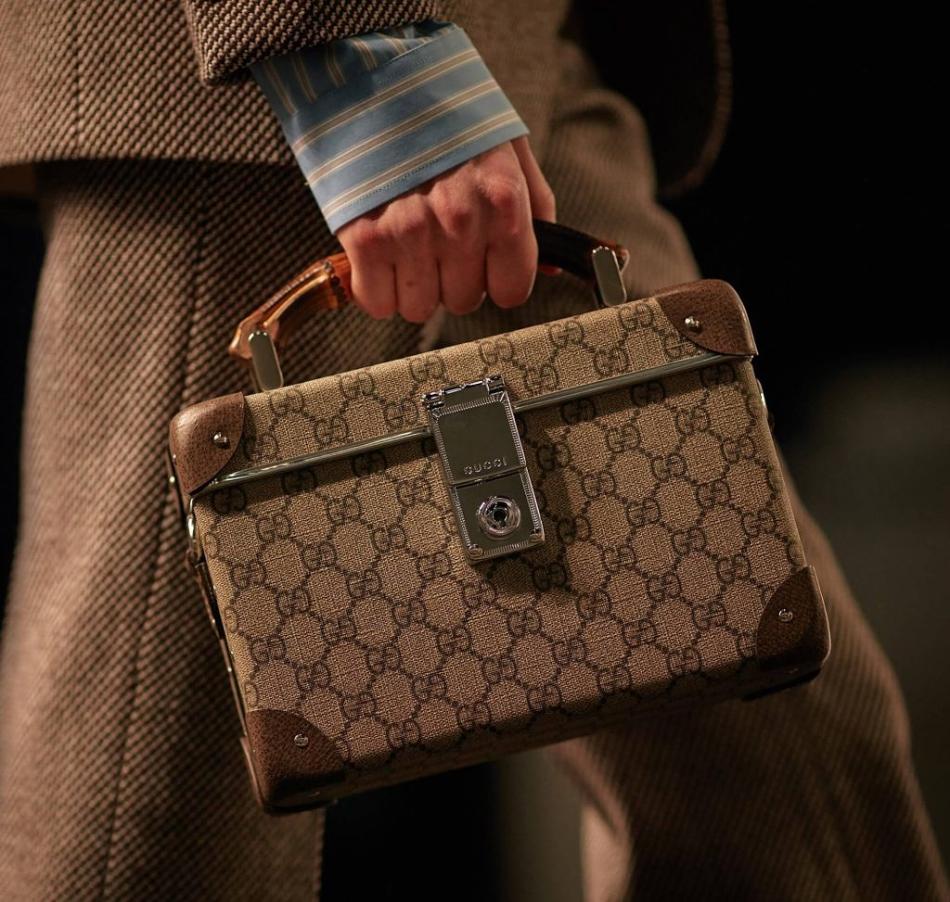 Michele has for many years travelled the world with his trusty Globe-Trotter and, for his autumn/winter 2018-19 collection, decided to see if Globe-Trotter would be interested in hand making a new range of Gucci luggage.

Each bag from this special collection is crafted in Hertfordshire, England, by highly skilled artisans using original manufacturing techniques and machinery dating back to the Victorian era.

The house's distinctive codes and motifs stand out on each design, from the beige and ebony GG Supreme canvas to brown leather trim, The interior of the bag is lined in red cotton linen, with a double belt and lock closure.