Hermes Mickey Mouse Watch by Baume & Mercier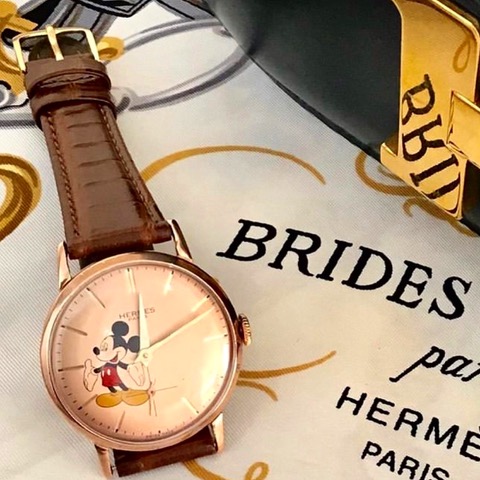 Baume & Mercier is a Swiss watchmaking Maison founded in 1830, Accept only perfection, only manufacture watches of the highest quality" and based on 189 years of heritage.

The Maison Baume & Mercier has always had a special place in women's hearts. It all began in 1869 when Louis-Victor Baume gave his daughter Mélina a gold fob watch decorated with floral motifs, this was a very unusual and forward-thinking gift for those times, when women's watches were rare and did not particularly differ from those designed for men.