HERMES BIRKIN BAG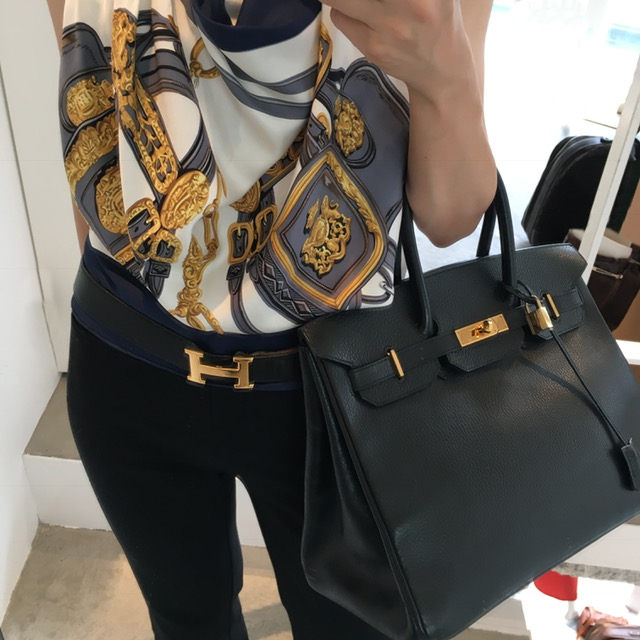 The Birkin bag is a personal accessory of Luggage by Hermés, that is handmade in leather and named after actress and singer Jane Birkin. The bag is currently in fashion as a symbol of wealth due to its high price and use by celebrities. Birkins are the most popular bag with handbags collectors around the world.

In 1983, Hermès chief executive Jean-Louis Dumas was seated next to Jane Birkin on a flight from Paris to London. She had just placed her straw travelling bag in the overhead compartment for her seat, but the contents fell to the deck, leaving her to scramble to replace them. Birkin explained to Dumas that it had been difficult to find a leather weekend bag she liked.

In 1984, he created a black supple leather bag for her, based on a 1982 design. She used the bag initially, but changed her mind because she was carrying too many things in it: "What's the use of having a second one?" she said laughingly. "You only need one and that busts your arm; they're bloody heavy. »

Nevertheless, since that time, the bag has become a statut symbol.