MAISON HERMES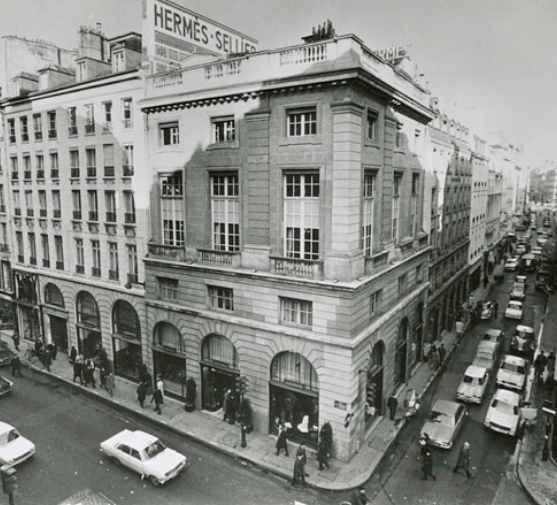 Thierry Hermés was born in Germany to a French father and a German mother. The family moved to France in 1828. In 1837, Hermès first established a harness workshop in the Grands Boulevards quarter of Paris, dedicated to serving European noblemen .He created high-quality wrought harnesses and bridles for the carriage trade, winning several awards including the first prize in its class in 1855 and again in 1867 at the Expositions Universelles in Paris.

Hermès's son, Charles-Émile, took over management from his father in 1880 and moved the shop to 24 rue du Faubourg Saint-Honoré, where it remains. With the help of his sons Adolphe and Émile-Maurice, Charles-Émile introduced saddlery and started selling his products retail. The company catered to the élite of the world. In 1900, the firm offered the Haut à Courroies bag, specially designed for riders to carry their saddles with them.

In 1929, the first women's couture apparel collection was previewed in Paris. During the 1930s, Hermès introduced some of its most recognized original goods such as the leather "Sac à dépêches" in 1935 (later renamed the "Kelly bag" after Grace Kelly) and the Hermès carrés (square scarves) in 1937.

Hermès is known for its handmade luggage and handbags, Hermès's leathers come from all over the world. Customers may currently wait from six months to one year for delivery of one of the house's signature bags.

Another famous Hermès handbag, the "Birkin", was named after English actress Jane Birkin.

The designers throughout the company's history have included Lola Prusac, Jacques Delahaye, Catherine de Karolyi, Monsieur Levaillant, Nicole de Vesian, Eric Bergère, Claude Brouet, Tan Giudicelli, Marc Audibet, Mariot Chane, Bernard Sanz, Martin Margiela, Jean-Paul Gaultier, Christophe Lemaire, Véronique Nichanian and Nadège Vanhee-Cybulski.