MADEMOISELLE CHANEL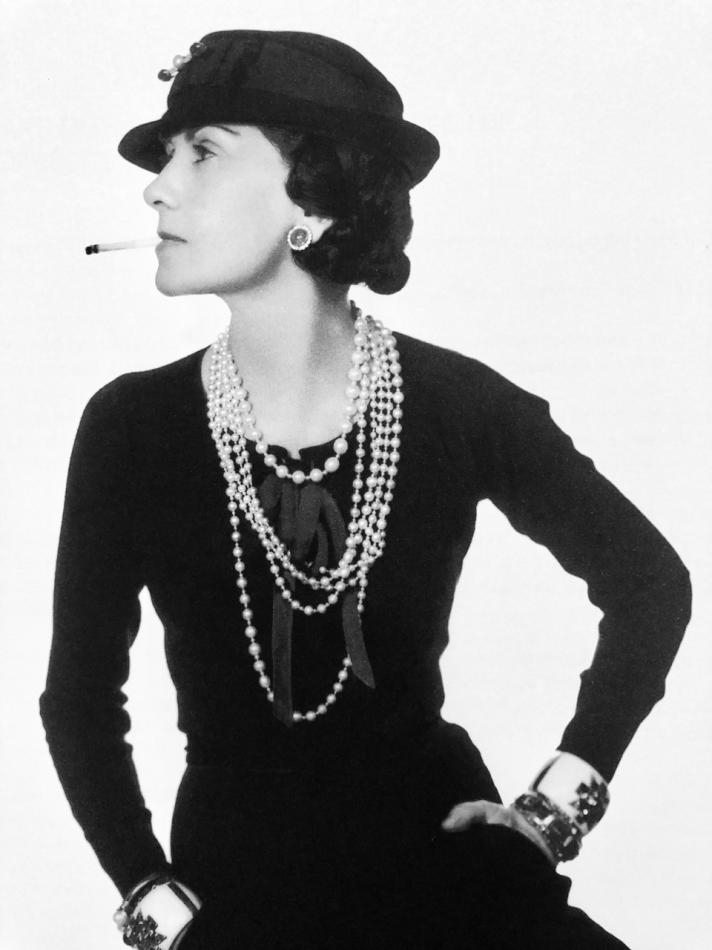 Gabrielle Bonheur Coco" Chanel was born in 1883, She was the founder and namesake of the Chanel brand. Chanel was credited with liberating women from the constraints of the « corseted silhouette" and popularizing a sporty, casual chic as the feminine standard of style.

A prolific fashion creator, Chanel extended her influence beyond couture clothing, realising her design aesthetic in jewellery, handbags and fragrance. Her signature scent, Chanel N°5, has become an iconic product. Chanel designed her famed interlocked-CC monogram, meaning Coco Chanel, using it since the 1920s.

By 1919, Chanel was registered as a couturière and established her maison de couture at 31 rue Cambon, Paris, Chanel's initial triumph was the innovative use of jersey fabric, Chanel's early wool jersey traveling suit consisted of a cardigan jacket, and pleated skirt, paired with a low-belted pullover top. This ensemble, worn with low-heeled shoes, became the casual look in expensive women's wear.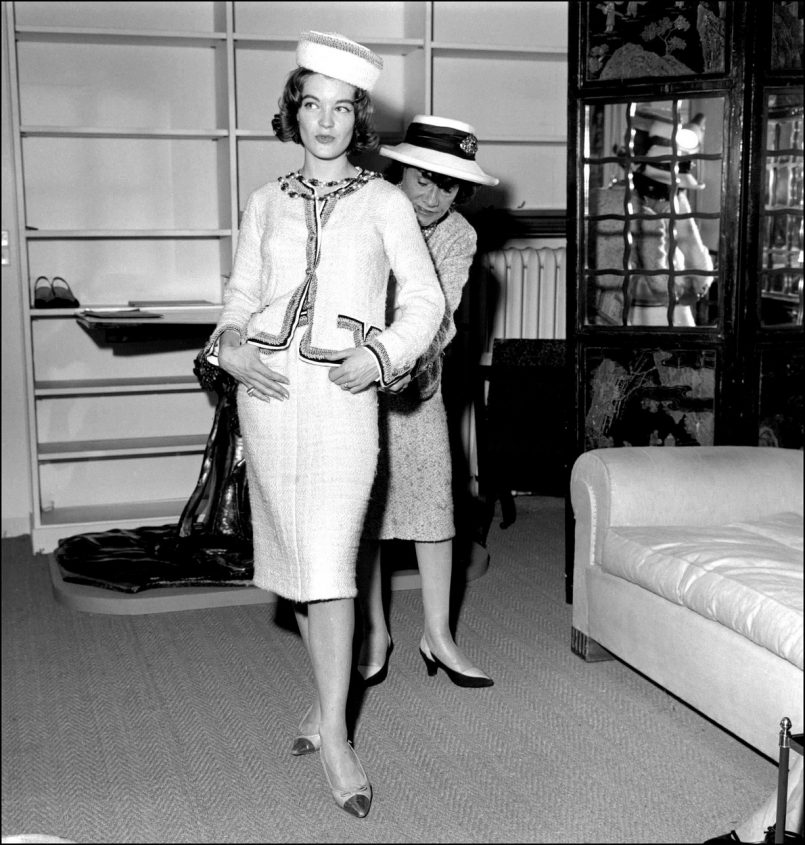 Coco Chanel styling Romy Schneider in 60's
After the jersey suit, the concept of the little black dress is often cited as a Chanel contribution to the fashion lexicon, Chanel introduced a line of jewellery that was a conceptual innovation, as her design and materials incorporated both simulated and fine gem stones.

In 1929 Chanel offered a handbag inspired by soldier's bags. Its thin shoulder strap allowed the user to have her hands free, Chanel updated the design in February 1955, creating what would become the "2.55" (named for the date of its creation).